As Christmas creeps upon us the Christmas feel is likely to have already taken a hold of you. It is everywhere, from our homes to streets to shops, there is no getting away but that is what the festive period is all about. Everyone puts so much emphasis on their homes when it comes to Christmas decorations with the main rooms being the living room and hall way which means there is often one room that gets left out – The kitchen!
The kitchen is one of the most important rooms when it comes to Christmas. It is where families cook their fantastic feasts and where a lot of the Christmas day action takes place so how can you make your kitchen feel more Chrismassy?
The following tips will give you everything you need to spread your festive cheer from your usual rooms and into the kitchen.
Christmas Statues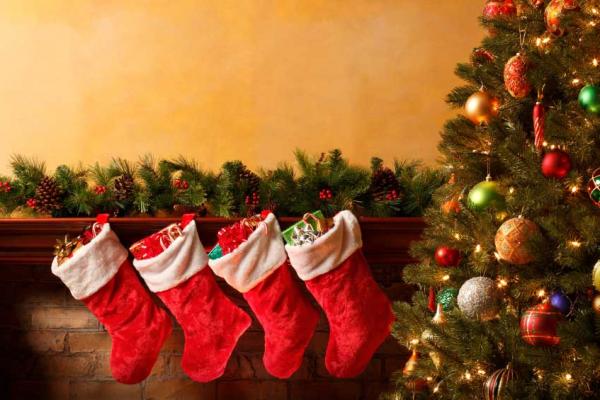 One of the main staples of Christmas decorations is the statue. This can be a statue of any kind but these ornaments are perfect for creating a Christmas Kitchen. They can be of any size you wish and they can range from miniature Christmas trees to reindeers and you can put them anywhere. Place them on shelves, on tables or sideboards, or even your kitchen units, but one thing is for sure, they will help to continue your Christmas theme.
Use a Wreath
The most common place for a wreath is the front door, where they often get blown around by the wind, but you can bring them into your kitchen. Hanging a wreath from the kitchen door will give you a real festive look and it will not take up a huge amount of space like other decorations can.
Decorations you can eat 
What is Christmas without fun foods, after all it is the season to be jolly….and to eat! You may have enough decorations around the home which is why adding food decorations is a great way to get everyone excited. Instead of hiding them away in your kitchen cupboards, adding Christmas cake, Pudding , gingerbread houses and even trays of beautiful treats for all to eat will certainly give you kitchen that homely, Christmas feeling.
Decorate your table 
If you are having Christmas lunch around you table then decorate it a little earlier than Christmas day itself. The colours on the table and the Christmas cutlery as well as the crackers will bring with them a Christmas feeling for all. This will mean that you don't have to decorate the room any further because your table will become the Christmas centre piece. 
A kitchen Christmas tree 
If your kitchen is large and you have the space then why not put a neatly decorated Christmas tree in place. This will bring your kitchen alive and if you can place it near your dining table it will give your guests something to admire whilst they are having their meal, also, if you decorate it in the right colours it can complement your kitchen.
Replace your accessories 
If you have a small kitchen and you are struggling for space you can quickly swap all of your accessories to something based on Christmas. Christmas mugs, bowls, oven mitts and even cutlery can be replaced. You could also hang fair lights around and Christmas cards above cupboards to give it an extra Christmas twist.
Christmas Candles 
Candles are hugely popular these days so why not add a few to your kitchen? They come in a number of Christmas themed fragrances, so why not light a few and let those Christmas spices fill your kitchen.
Making the kitchen feel more Christmas like can have a notable impact on how Christmassy' you feel. The fact that most of us use the kitchen as the number one room in the house means that we and our families often spend most of our time there. Christmas is a time to be shared with the family and what better place to make festive than the kitchen you spend all that time together in.
We provide beautiful quality kitchens at Kitchen Warehouse, utilising the best quality materials and top notch designs to create great kitchens. The fact that we can sell our discount kitchens directly to the public, rather than to a middle man means that we can cut the costs of our kitchen units for sale greatly and sell them to you at a great low price. This means that you may be getting a lower priced kitchen, but are also getting one that is the very best in quality.
All of our sales men are also kitchen fitters and know exactly what they are talking about and can help make your new, dream kitchen a reality.
So, why not come to our warehouse or take a look through our kitchen designs and if you're interested we'd be more than happy to make your new space a reality in 2016.